February 28, 2020
Our shopping habits are moving to accommodate a more eco-friendly approach to consumerism. Whether it's a conscious decision or not, shoppers are opting for more environmentally friendly food choices and supermarkets are amending their inventory to reflect this demand.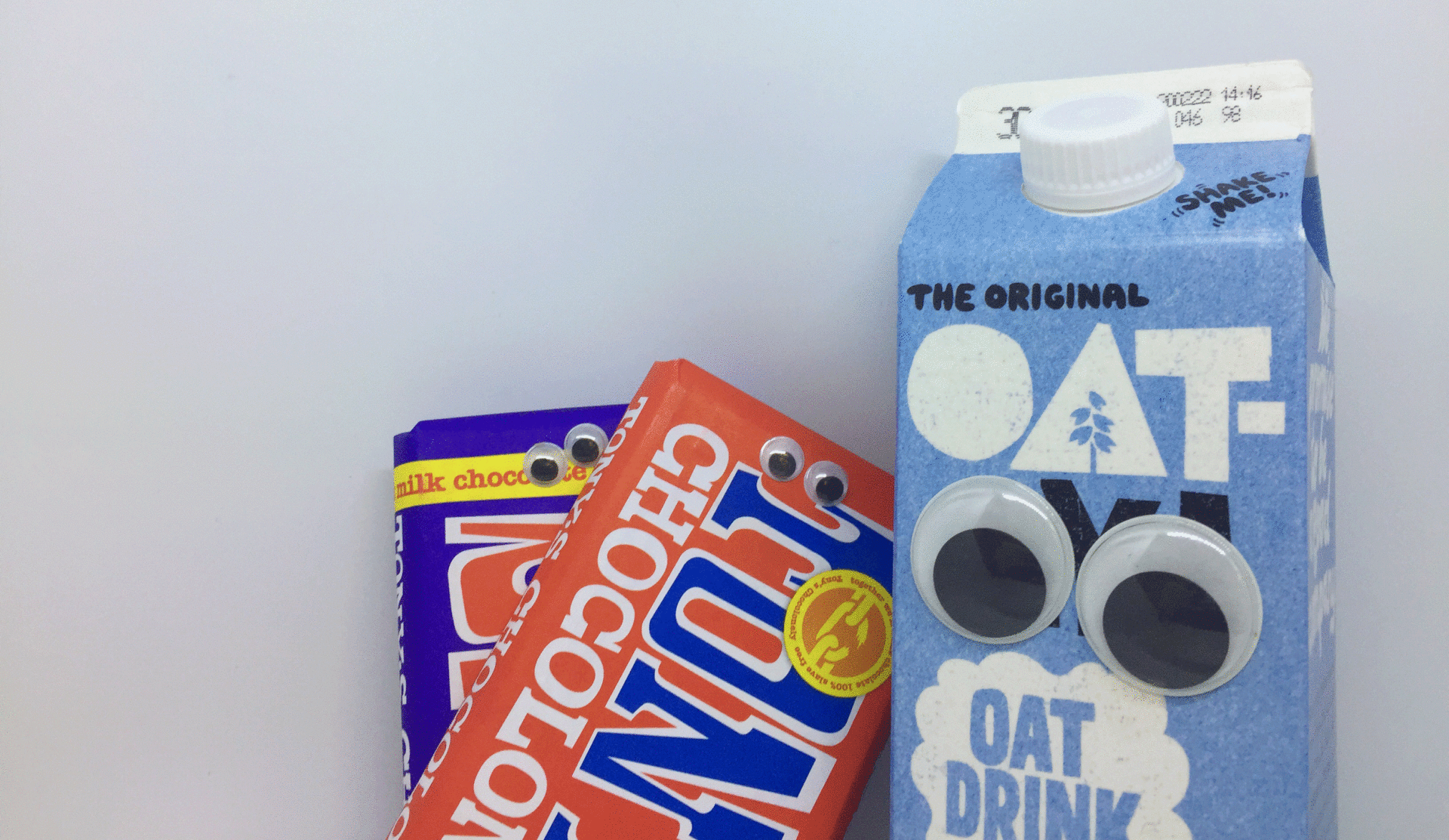 Through an increase in vegan and flexitarian diets, a desire to avoid plastic packaging, and increased awareness over where food has come from, shoppers are more aware of the footprint their weekly shop has. To meet this rise in demand for ethical products, are food and drink brands becoming more green?
Packaging
A heightened awareness around single use plastics have put added pressure on food and drinks brands to create sustainable, or recyclable packaging – particularly with regards to convenience and multi-pack items. Making innovations in packaging has the benefit of also being a high-profile way to increase corporate responsibility, particularly among alcohol brands. Brewdog are one of a number of breweries that have committed to removing plastic packaging from multi-packs of cans, instead now defaulting to cardboard boxes to keep cans together, while brands such as Carlsberg have worked to eliminate all excess packaging, opting instead for a recyclable glue dubbed the 'Snap Pack' to keep multi-pack cans together.
Aside from innovations in packaging, many retailers are opting to remove packaging altogether. Though independent, bring your own container supermarkets have existing for a number of years, mainstream retailers are now joining the trend. Waitrose have rolled out their 'Waitrose Unpacked' initiative across four trial stores, asking customers to provide their own containers for foods such as grains, pasta and frozen fruit. Additionally, Waitrose stores nationwide now ask customers to bring their own reusable coffee mugs, as opposed to providing single use, disposable cups.
Veganism
Veganism in the UK is growing at a faster rate than ever before, with The Vegan Society estimating over 300,000 people have converted to the lifestyle within the past three years. While traditionally people have gone vegan to show their support for animal rights, an increasing amount of vegans are choosing a plant based diet for environmental reasons.

A category that's seen a particular boom here is the dairy free milk category, where a wide range of options is now available. With rice milk and almond milk using large amounts of water during their production, oat milks are being increasingly looked at as one of the most eco-friendly dairy options (along with soy). This increased awareness has benefited challenger brands such as Oatly, who are able to particularly emphasise their low environmental impact by including a climate footprint rating on their products.
Carbon Offset
Long before Extinction Rebellion dominated headlines, food miles have been a consideration for environmentally savvy shoppers. Since the noughties, the more green-minded supermarket shopper has kept an eye on countries of origin, buying fruit and vegetables that are locally in season or simply going without. With society facing more pressure to reduce its carbon footprint, brands are increasingly shouting about their low impact on the environment.
Quorn announced last month that (as like Oatly) they will now be including carbon footprint information on all their packaging, in a similar style to nutritional information. The vegetarian brand are already enjoying a boom in profits due to the rise of flexitarian and veganism, but this further move to add a green label to their packaging could  encourage more ethical shoppers to switch to the meat alternatives.
Rise of Challenger Brands
The rise in ethical consumerism is, arguably, benefiting small challenger brands most of all. Newer businesses, which have a blank slate, are able to build their brand identity in reflection of modern interests, while long established small brands can still ride on the assumption that 'independent = ethical'.
Having an ethical supply chain is built into Dutch chocolate business, Tony's Chocolonely's brand identity, with the company mission being to make chocolate "100% slave free". By ensuring profits are fairly distributed to the beginning of the supply chain, Tony's Chocolonely aim reduce farmers living in poverty and resorting to child labour and slavery to farm the cocoa beans. The brand broke into the UK market last year, choosing Sainsbury's and Urban Outfitters as their introduction to the high street.
—
The increasing availability of ethical products, and the move to emphasise these qualities in marketing, is evidence to answer the question of; are food and drink brands becoming more green? The driving force to continue this trend is our own consumer behaviour, and positively responding to these innovations. How have you changed your shopping habits to be more green?