March 4, 2020
What is it like to be a recruitment consultant at Mackenzie Jones?
Josh Bennetto, Our Senior Consultant for Sales and Marketing, was happy to provide us with some insight into his life as a recruitment consultant with Mackenzie Jones.
A typical day starts off with…
A mint tea and a banana before dragging myself out of bed and going for a run/to the gym; I'm a complete zombie after work so an active morning works best for me. On my walk into the office I'll typically listen to a podcast or my Spotify playlist, which includes anything from Gerry Cinnamon to Oasis and of course, Fleetwood Mac.
I am responsible for…
I've been in this role for almost a year and a half now and I can safely say no two days are ever the same.  I'm responsible for recruiting mid-level sales and marketing roles for FMCG businesses that we partner with as well as working on ad-hoc internal projects.
I applied for this job because…
I could see Mackenzie Jones worked with some great FMCG businesses and I was really bought into the leadership I met during the interview process. Having worked for a corporate recruitment agency previously I could see MKJ had a real family-feel with some great values and an ability to drive your own development which was a real selling point.
My day looks like…
A typical day can include, screening candidates, arranging and prepping candidates for interviews, meeting with clients to take new job briefs and working on new business pitches. We also have a daily general knowledge question (AKA 'Tea Question' ) where the person furthest away from the answer has to make a round of drinks for the office which is always a great source of entertainment.
Most surreal moment…
Calling a candidate (who shall not be named!) about an account management job within the food and drink industry, the candidate called back where my colleague, Danielle, said 'Josh it's XXXX from [her favourite TV show… which shall also not be named]!". Clearly I don't watch enough reality TV because Danielle was VERY excited.
I enjoy my job because…
The sheer variety of businesses & roles I work on and, of course, the people. There is never a dull moment at Mackenzie Jones and my colleagues are always there to offer laugh out loud moments and good support if ever I'm having a bad day.
My 'frequently devoured' food and drinks brands…
Twining's Tea
Graze Protein Bar
Vita Coco coconut water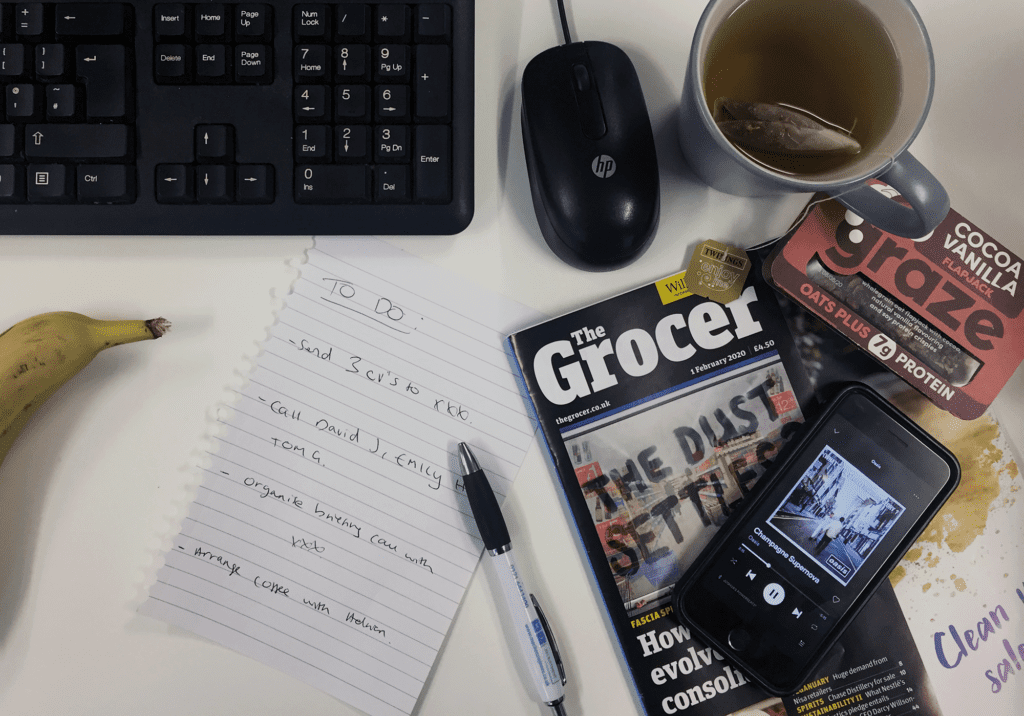 Looking to take your recruitment career further? Find out more about joining the Mackenzie Jones team.