May 10, 2019
Dulux, the brand with the iconic Old English Sheepdog and more importantly the brand that wants to be famous for inspiring and enabling beautiful living spaces is hiring, and we want to tell you a little bit more about the bright and innovative brand.
Dulux is one of the UK's 'Superbrands', a brand which uses the power of colour and technology to make the places in which we live, work, learn and play more fun, uplifting, sustainable and beautiful. A world leader in colour expertise, trend forecasting and innovation – recently being ranked the most innovative brand in the Brand Z top 75 most valuable UK brands. You would be forgiven for not knowing that Dulux actually belongs to a bigger global brand family; Akzo Nobel.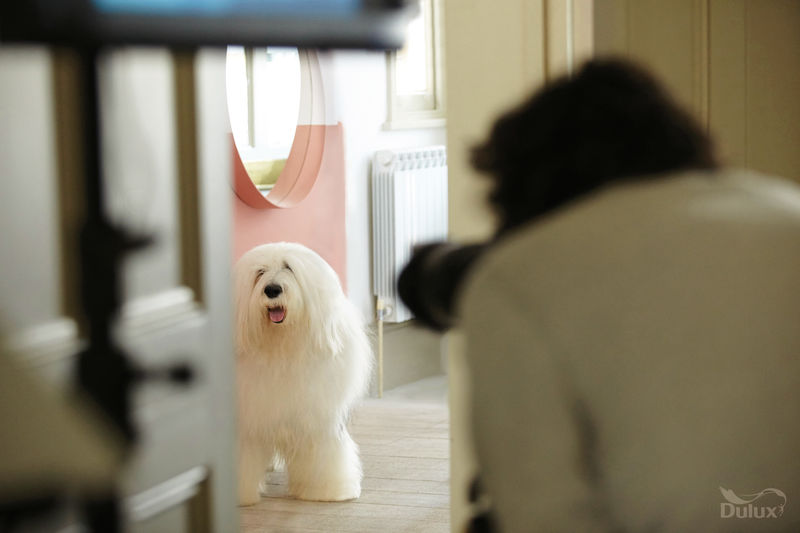 In 1931, the Dulux brand was born from the words durable and luxury and revolutionised the once 'lead-based' paint industry with a new alkyd-based synthetic finish and a year later was introduced to the building trade.
A few years after that, an almighty world activity happened – World War 2; which changed the Dulux factory from creating paint for decoration to creating paint for the military. The war created a challenging time for Dulux – as it did everyone, especially as it was bombed twice but as the brand suggests – the factory survived, and it's durable, and luxury credentials survived too. The quality of the paint became renowned and catapulted the brand to domestic use during the 50's, becoming a household name after that.
And since then, the brand hasn't stopped. Always at the forefront of innovation in painting and decorating and adding colour into people's lives and beyond.
Can you carve a colourful career at Dulux?
One innovative and boundary-pushing brand marketer, Kathryn Ledson, Marketing Director thinks so.
"At Dulux we really do add colour to people's lives and not just by painting their living room Spiced Honey (the colour of the year)," Kathryn begins, "Dulux is unlike many other brands; it has heritage, for example, our brand ambassador sheepdog is now 57, we have a sense of creativity, a sense of newness but more importantly we impact people's lives in so many ways; we paint hospitals, specialist schools to enhance learnings, we really do live and breathe the mission of our brand."
"I have been at Akzo Nobel for seven years, and it has been a non-stop journey for me, a journey of development from Marketing Manager to Marketing Director and that's how the company values talent. If you are looking for a role that challenges you, develops you but also values you as a person then Dulux is the brand for you. We hire exceptional individuals and allow them to deliver; we do not micromanage, we operate a real flexible working pattern and focus on wellbeing. We do not do well being weeks or wellbeing days – it is just something we do from yoga in the office to mindfulness. We are focussed on the individual whether that is their professional development or personal wellbeing."
"Not only do we look after our employees and our customers but we like to give back to the community also. Just recently we went to a charity supporting terminally ill children and renovated their workplace – not just by providing the paint but the people too. We may be a global brand, but we like to think we act locally – and supporting Sebastian's Action trust is just one example of this."
Dulux offers marketers more than just a place of development and wellbeing; it offers a place to be creative. A place that will positively encourage your input, welcome your ideas and act on them with a backing of budgets and supportive management. An environment that focuses on innovation and collaboration and provides an abundance of opportunity to professionally develop through formal and informal training programmes.
And if you think big brands aren't cool, then a pool table and games machine in their communal areas and a constantly changing colourful office environment should win you over.