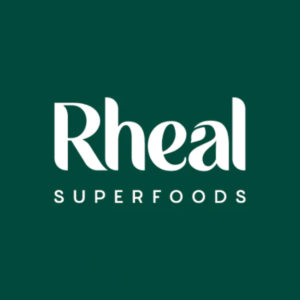 Charlotte (Co-Founder) had been fit, healthy and active all her life up until 2012 – when she suddenly found herself underweight and suffering with severe fatigue, to the point where even just getting through the day was a struggle. After many tests, she was eventually diagnosed with Coeliac Disease. A few years later, Charlotte & Sean met at University and Sean began to realise just how much Charlotte's fatigue and digestive issues were really restricting her ability to live a normal life. They both decided to take matters into their own hands and look for more natural ways to help… leading them to superfoods! After just a few weeks of experimenting with superfoods, they discovered that these ingredients were having such a positive impact on not just Charlotte's health, but Sean's too. Since then, they've never looked back!
In 2021, Charlotte and Sean appeared on BBC One's Dragons' Den. Their pitch went down in history as all five Dragons offered them exactly what they asked for.
Overview
Sean & Charlotte are friends with Amy & Jeff from Hunter & Gather and when they were discussing their growth plans, Amy & Jeff mentioned they were working with Mackenzie Jones and were impressed by our approach. Amy & Jeff put us in touch with Sean & Charlotte and since then we've not looked back.
Outcome
We've placed numerous senior level E-Commerce, Sales & Marketing hires from some very well known health & wellness brands. Sean & Charlotte's story is so inspiring so candidates are all extremely bought in when they speak with them. Watch out for Rheal, they're going to keep getting bigger and bigger – watch this space!!!