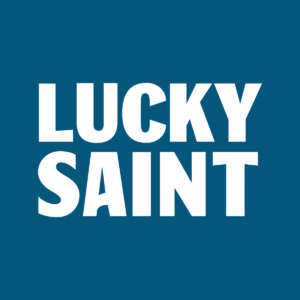 In 2016, the founder of Lucky Saint, Luke, set out to revolutionise alcohol-free beer. His idea was simple: a classic, refreshing lager without the alcohol. To reward those who aren't drinking with the beer they deserve. After two years of searching across Europe, he found the brewmaster who could make it happen in a 400-year-old Bavarian brewery. Together, they brewed a beer using centuries-old brewing techniques, but with one crucial, untraditional twist: the beer was left unfiltered. Fresh, citrusy and hazy, it was an alcohol-free beer like none before. They called it 'Lucky Saint', a nod to virtuosity and the luck derived from hard work. The next revolution in lager was here.
Overview
Lucky Saint approached Mackenzie Jones to support with their E-Commerce growth, in particular they wanted to hire a Growth Director & Senior Growth Manager to drive their E-Commerce (D2C) & Amazon sales.
Outcome
Lucky Saint interviewed several high growth, high potential individuals for these roles and ended up hiring a Growth Director instead of a Head of – further highlighting the importance of
E-Commerce to them as a channel. We've also supported Lucky Saint with several other Head Office appointments and as they're currently growing – we are suspecting our partnership to continue for a very long time. Lucky Saint are everywhere at the moment including in several pubs, bars and restaurants – if you've not tried it yet, we highly recommend!