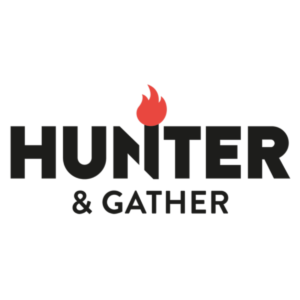 Amy & Jeff are a British Couple that are on a mission to improve the health of millions of people worldwide! They've both had their health troubles but have both seen amazing results from eating healthier foods. So, that's why they started Hunter & Gather – to create a range of healthy kitchen staples, condiments and supplements all free from refined sugar, grains, and inflammatory seed/veg oils. Making choosing healthier options, easier for you and from a brand that you can trust to source the highest quality ingredients, with your health their number one priority.
Overview
Amy & Jeff approached Mackenzie Jones to help them with their senior level E-Commerce & Marketing hires. It was extremely important to Amy & Jeff that any candidate they invited to interview would show a genuine interest in their products and ideally they'd be a customer or have genuine and real reasons for eating similar foods. Amy & Jeff also really value hiring people from similar sized businesses but with high growth ambitions – they're an extremely ambitious couple who have huge plans for Hunter & Gather, so anyone they look to hire needs to be match their energy, enthusiasm and vision.
Outcome
Amy & Jeff ended up hiring a Head of Brand Marketing through us and since he joined he's already made an instant impact by delivering several important projects. Amy & Jeff have said they were very impressed with us and have since introduced us to numerous other Founders!